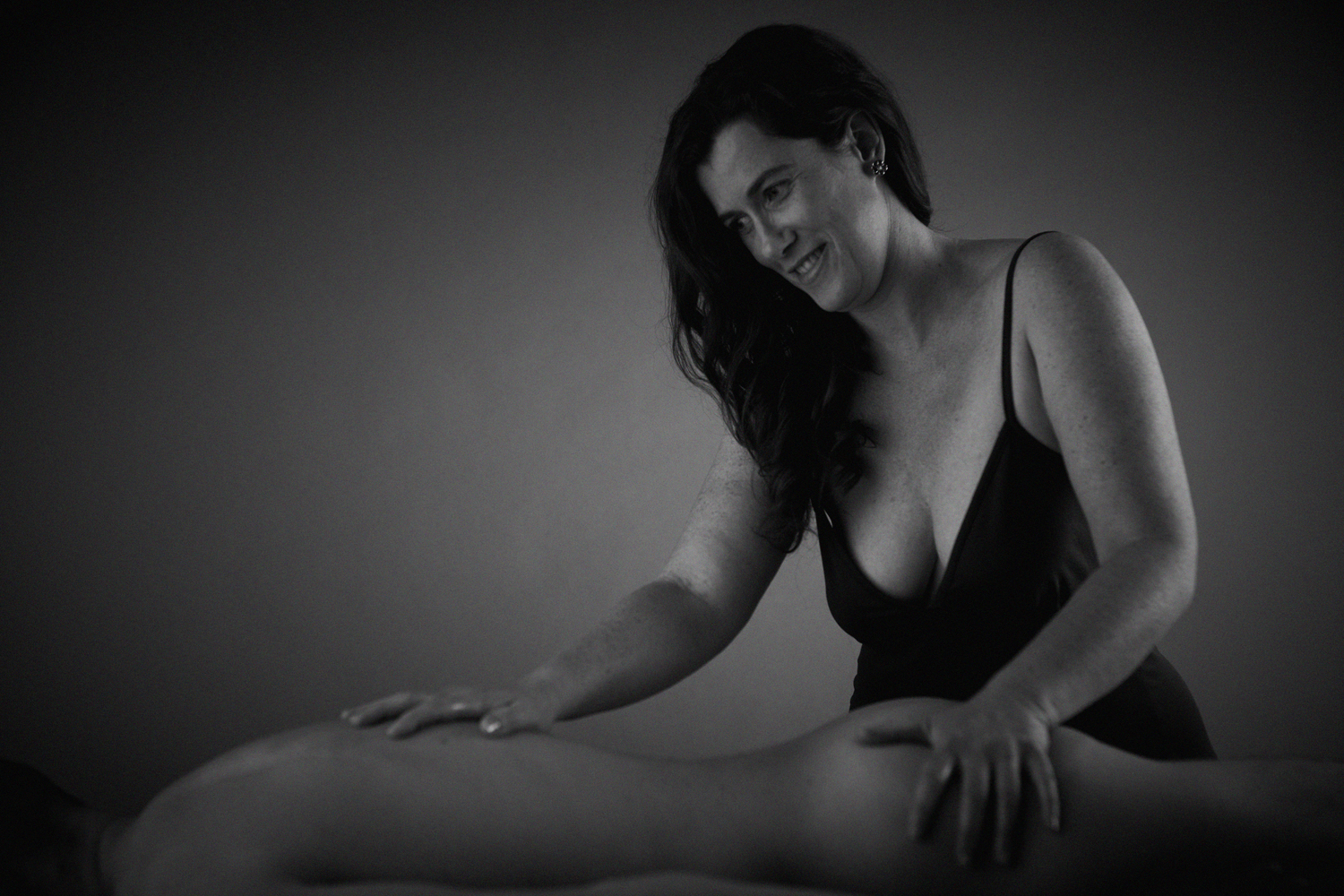 Bliss Rising - Centennial Park
The Ultimate in Tantric
and Erotic Massage
for men, women and couples.
Taranga ~ Blissrising
CEntennial park
0447 577 525
About Me
My name is Taranga and my passion is to bring peace, love, light, positive intention, heart transformation and relaxation to the body, enabling you to become fully alive and in the moment.
I offer all kinds of ecstatic and restorative bodywork, including Sensual Erotic Massage, Tantra Massage, Lingam Massage, Yoni Massage and Bondassage.
Offering years of experience in massage and body-based or somatic therapy, I work with breath and touch to encourage a feeling of wholeness, oneness, pleasure and relaxation.
My passion, and my path in life, is to bring ecstatic pleasure to the whole body. I believe the entire body – genitals included – should be touched and massaged in a loving, respectful way. This honours the body, activates the body's natural energy within, and allows expansion and healing to take place.
I'm learning every day to live, love and to be open to opportunities when they present themselves – and to gain a greater acceptance of every moment. I aim to live in harmony with the planet, and to bring greater harmony, joy and balance to others through touch and open communication, using the skills I've learned along my journey.
I love to build on my skills and training, and I always take at least one new workshop each year – not only to expand on my skills as a professional bodyworker, but also for my own inner healing. After all, in acknowledging our own experiences and enacting our own healing, we can then reach out to, hold space for, and truly help others.
Offerings
Sensual and Erotic Massage
This style of massage is sensual, enticing, warm, nurturing, therapeutic, unique and fun. Using a blend of different massage techniques, this experience is designed to allow you to move into a deep space of relaxation and peace. There is nothing for you to do except indulge and breathe in the magical touch of loving hands.
This is a full body sensual and erotic massage, which includes either Lingham/Prostate massage for men or Yoni Massage for women. Delve into the senses while you are led through a playground of sensory stimulation.
30 minutes $150
45 minutes $200
1 hour $250
90 minutes $350
2 hours $450
Tantric Massage for Men
Tantra massage is designed for anyone looking for something that's a little different and totally transformational. Tantra is both a science and an art, and it requires your undivided attention and willingness to learn a new way of relating to the body! It's also a great opportunity to unlearn any unwanted patterns that no longer serve you.
Whether you are a seasoned Tantrika or just getting your toes wet, a Tantra massage is specifically created for you. Using breath as the key element, you will be guided on an intimate journey into the self, where you just might discover the Kundalini energy that sits at the base of your spine.
With Tantra massage, the more you breathe, the more you feel. Again, this is a full body massage with Lingam massage for men or Yoni massage for women. You may also wish to work on premature ejaculation issues. By moving this energy up the spine, you awaken your inner light and can experience all kinds of body sensations, emotional responses and even full body orgasm.
90 minutes $350
2 hours $450
Pleasure is your birthright. Discover it for yourself, with a Tantra massage.
Tantric Massage for Women
I offer a sacred approach to sexuality for women, as well as men. Perhaps you feel like there's never any time left for you, or that your sexual side has been neglected lately. Maybe you've been emotionally scarred by a negative sexual experience, or physically affected by surgery or a medical condition. Whatever the reason, I focus on reconnecting you with the feminine divine, helping you to come back to your body and feel whole once more.
My service focuses on your whole body and embraces every part of your true nature – so Yoni massage is also included. Yoni is a Sanskrit work meaning "source of life" and it is also the name given to a woman's genital area. Working with this sacred space can have powerful effects for the receiver.
I begin by massaging the body, before focusing attention on the Yoni. You will be guided to sink into the breath while I use a variety of different strokes and techniques to help create a sense of expansion. This allows for an amazingly intense and deeply sensual experience.
Yoni massage focuses on reconnecting you through breath, sound, movement and intention, enabling you to move into a deep level of relaxation and pleasure. For some women a Yoni massage with this amount of presence and awareness can not only create a physical orgasmic release, it can also unlock stored emotions and assist a deep release on this level too.
My Yoni massage is a celebration of the feminine and your gift to yourself.
90 minutes $350
2 hours $450
Couples Massage
This is an opportunity for you to explore with your partner, lover or friend how to give and receive a sensual and erotic or Tantra massage. You may be wishing to expand your sensual repertoire – or perhaps you?ve forgotten how beautiful it is to give a loving and tender massage. Move away from limited thinking and explore the human body as a landscape of erogenous peaks and valleys. Tune into your and your partner's subtle energies and satisfy your desire for deeper connection.
You will also explore Yoni and Lingam massage. Learn new techniques, experience what it's like to have someone hold space, and observe as you dive into this erotic sensual experience and become more sensitive to the language of the body.
Cost: $550
Bondassage
Bondassage is the ultimate in indulgent sensation play. This kinky, sensual massage is designed as the perfect introduction to BDSM, and I specialise in offering a softer, lighter experience for novices and those curious to explore their sexual edge in a safe space. My style of play allows you to experience all of the thrills of light, sensual BDSM play, with none of the harshness of BDSM in its more traditional form.
I aim to bring you to a place of total relaxation and acceptance, while allowing you to indulge your fantasies and explore the sensations of letting go of control, and the feeling of surrendering to total bliss.
In our playful session, you can expect to experience both sensory deprivation and sensory overload, as you're bound lightly to my ultra-comfortable massage table, before I cover your eyes with a soft blindfold and your ears with headphones playing soft, sensual music. With your bottom in the air, we'll begin to explore sensation, as my warm, experienced hands knead, stroke, tickle, spank and more, while you're stimulated by delicious props like fur, feathers, crops and floggers.
If you're looking to experience something different, explore your submissive desires and embrace a new kind of pleasure, Bondassage is the massage you've been waiting for. Allow me to take you on a journey you won't soon forget.
60 Minutes : $300 (Established Clients Only)
90 Minutes : $400 (Minimum time required for initial visit)
2 Hours : $500
3 Hours : $600
Couples Session: (Please email me for more info and rates)
To schedule or discuss your appointment, contact Taranga
ph: 0447 577 525
Some of my Skills and Qualifications
Heartworks Lomi Lomi Massage, Hawaiian Hot Stone Massage, Breath Work, Meditation Leader, Urban Tantra Professional, Bondassage Practitioner Trainer, Erotic Touch and Sensual Massage, Lingam and Yoni Massage.
Testimonials
"Thank you so much for an incredible massage, you are phenomenal and so gifted. I didn?t want it to end. Thank you again."
"I visited Taranga this afternoon in her little oasis in Paddington. It was an experience beyond my expectations, like sensual hypnosis! I felt a state of calm and relaxation that has to be experienced to comprehend."
"We just wanted to let you know how very much we enjoyed our experience with you at Bliss Rising. It was something that we had talked and fantasised about for quiet a while, and now wonder why we waited so long! Our couples massage with you was sensual, relaxing, tantalising and professional, transending us to a beautiful place. Your venue was most comfortable and set the mood for our wonderful 90 minutes of bliss! Our only complaint is that it all ended to soon. They do say that all good things come to an end……..but there is always next time!
"An intoxicating mix of serenity and sensuality."
"You expect me to walk after that?!"